Cash For Cars Vancouver Wa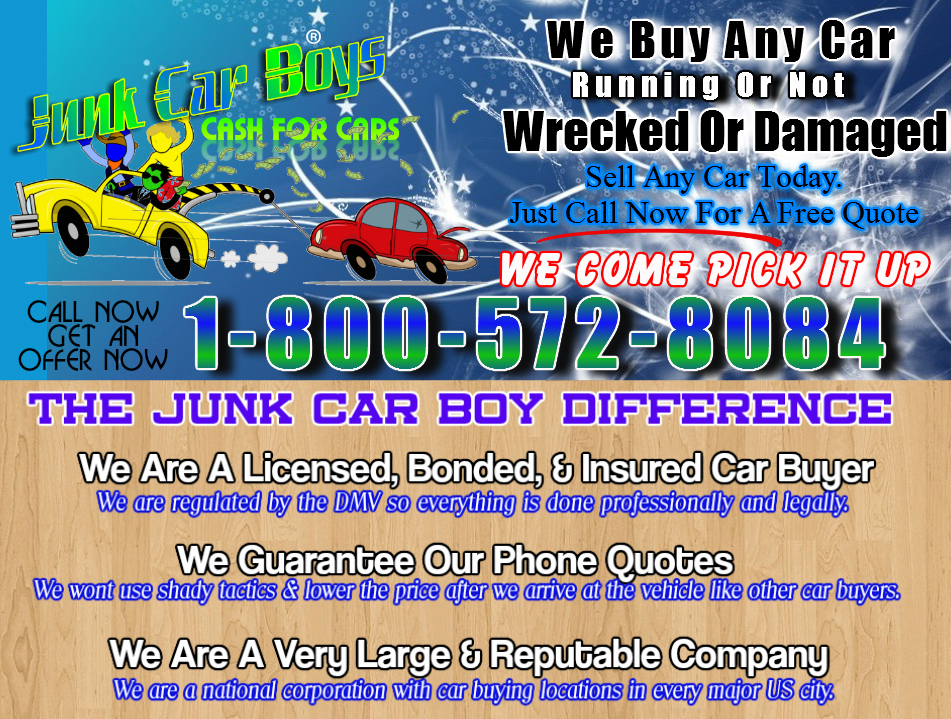 Junk Car Boys are one of the largest car buyers that buys vehicles from the public and pays cash for cars right there on the spot. Junk Car Boys are all over the nation, but was started right here in Vancouver, Wa by two brothers. We have a local office that you can stop by…or just give us a call over the phone. We can give you a price for your vehicle without even seeing it!
You just give us a call right now or fill out our online form, and then we will give you a price that we can pay for your car. If you want to sell it to us for that price, then we will get you all set up for a pickup time. We will send out a free tow truck to come meet you at the car, and pay you cash on the spot for it. It really is that easy. It will always be a licensed, bonded, and insured car buying agent that comes to pick up your vehicle.
So give us a call today, and have that car sold in hours!
1-800-572-8084
Learn more about cash for car programs here